My father Ernest William Sperry was born in 1927 in Bagworth Leicestershire.
His father was James Wilfred Sperry and his mother, Mary A, Elks.
He had a brother James Frederick.
James is a Sperry family name and has been used for centuries....It is usually given to the first born male...My brother is James Sperry also my nephew is a James.
When Mary gave birth to her first born son she declined to call him James because her husband was James and his father was James and they were all living in the same house. She thought it would become confusing.
So her first born (my father) was called Ernest William.
When she gave birth to her second son, Mary had no choice...she had to call him James.
My father Ernest died in 1989 and his brother James died a year later.
I can trace back to Jacob Sperry 1567 who died in Heather leicestershire. I have no birth place as of yet. I however have a strong feeling he may have been born Kegworth/ Diseworth/ Lockington area of Leicestershire. Around the 1500's there seems to be a few Sperry's born Lockington. I am sure they are related to my Sperry branch somewhere.
The pictures below are of my mother Jean and my father Ernest when they were courting.
xyz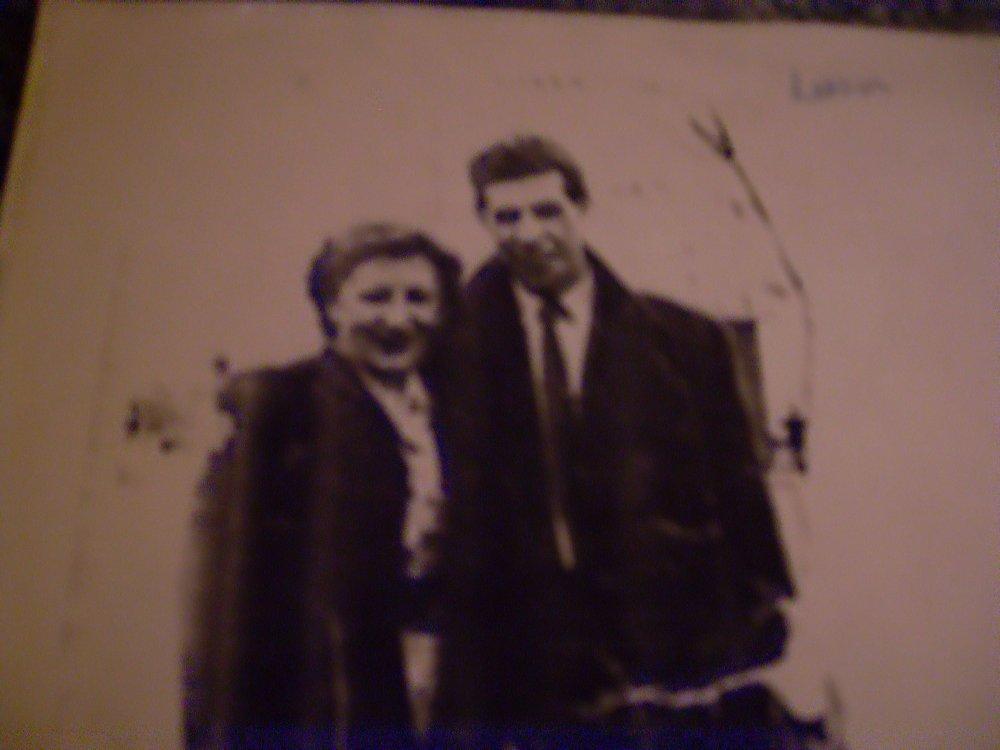 xyz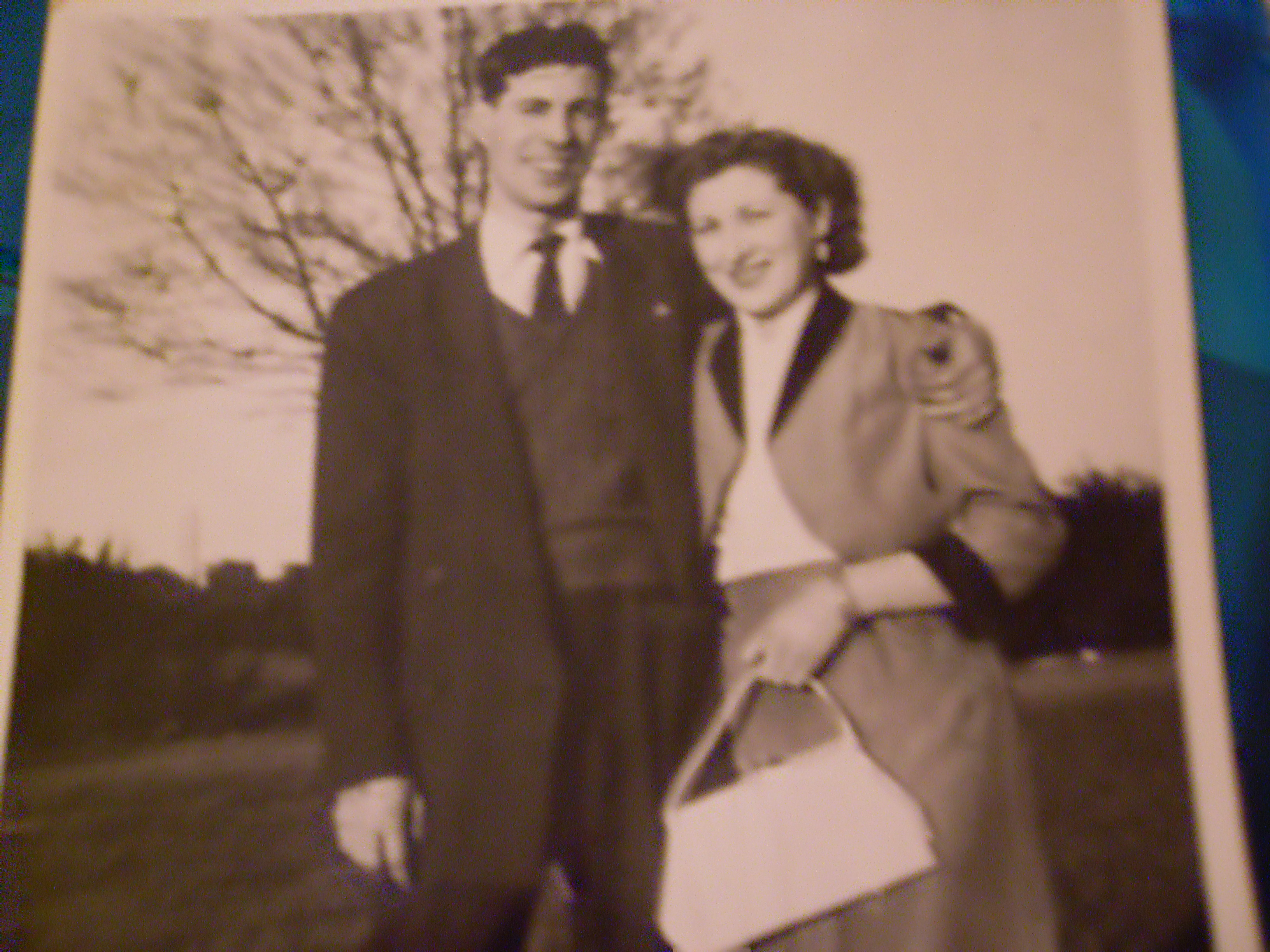 xyz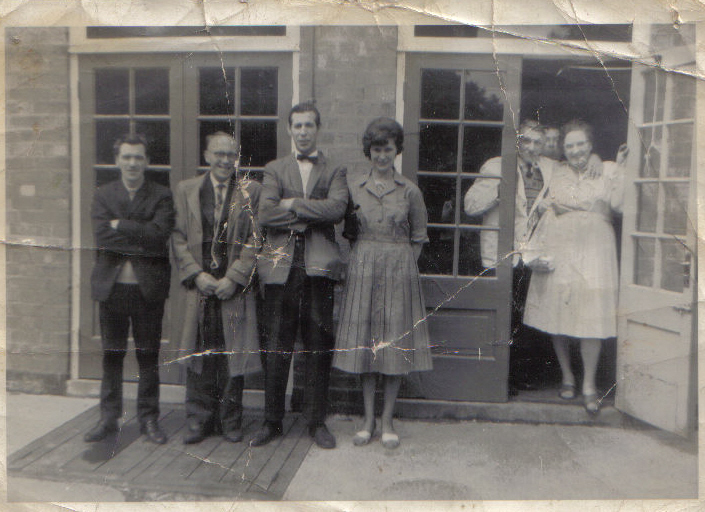 The picture below is my mother Jean and father Ernest in the Glen Public House. My father is playing dominoes with some friends.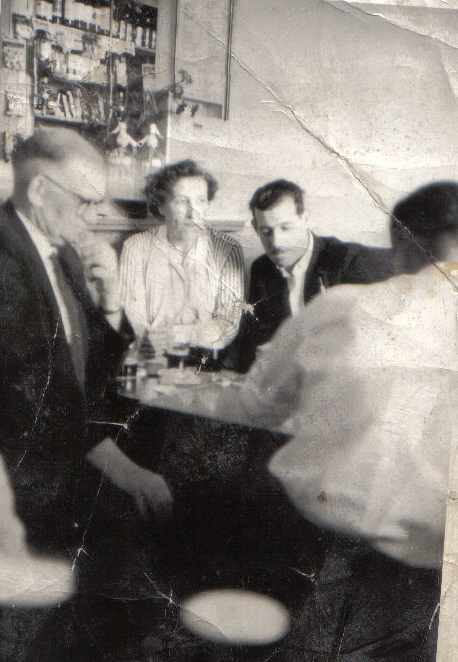 SPERRY LIST
(Please note dates are abt:)
Jane Sperry (1962)
Father and Grandfathers
Ernest William Sperry (1927-1989)
James Wilfred Sperry (1900-?)
James Sperry (1880-1958)
James Sperry (1854-1936)
Thomas Sperry (1831-1893)
James Sperry (1787-1848)
John Sperry (1740-?)
Thomas Sperry (1710-1785)
William Sperry (1679-1725)
Batholemew Sperry (1634-1682)
Jacob Sperry (1600-1658)
Jacob Sperry (1567-1647)
Other Sperry relations (Aunts, Uncles, Cousins)
James Frederick Sperry
Reginald Sperry (1917-1985)
Constance Sperry (1904-1932)
Doris Sperry (1902-1987)
George Sperry (1902-?)
Emma Sperry (1900-?)
Eliza Sperry (1899-?)
Thomas Sperry (1897-?)
William Sperry (1897-?)
Rose Sperry (1897-?)
Anne Sperry (1896-?)
Wiliam Sperry (1895-?)
Elsie Sperry (1891-?)
John Sperry (1890-?)
William Sperry (1890-?)
Emma Sperry (1889-1901)
John Sperry (1888-1918)
Joseph Sperry (1885-?)
Catherine Sperry (1884-?)
Lucy Sperry (1884-?)
Minnie Sperry (1882-1882)
Earnest Sperry (1882-?)
Eliza Sperry (1880-?)
George Sperry (1879-1949)
Elizabeth Sperry (1879-?)
John Sperry (1877-?)
Ada Sperry (1876-?)
Sarah Sperry (1875-?)
Caroline Sperry (1875-?)
Mary Sperry (1872-?)
Emma Sperry (1869-1925)
William Sperry (1865-?)
Joseph Sperry (1865-?)
Samuel Sperry (1863-1864)
Elizabeth Sperry (1861-?)
Martha Sperry (1860-?)
James Sperry (1858-?)
John Sperry (1857-?)
Joseph Sperry (1856-1856)
Elizabeth Sperry (1856-?)
Caroline Sperry (1854-?)
Thomas Sperry (1853-1884)
Mary Sperry (1851-?)
George Sperry (1850-?)
Thomas Sperry (1848-?)
Samuel Sperry (1843-?)
John Sperry (1841-?)
Sarah Sperry (1839-?)
Ann Sperry (1838-?)
Hannah Sperry (1836-?)
Elizabeth Sperry (1835-?)
William Sperry (1832-?)
Thomas Sperry (1831-?)
Maria Sperry (1828-1858)
Thomas Sperry (1828-1828)
Jane Sperry (1826-?)
Francis (1825-?)
James Sperry (1823-1870)
Fanny Sperry (1822-?)
Mary Sperry (1820-?)
Mary Sperry (1801-?)
Thomas Sperry (1799-1854)
Thomas Sperry (1797-1797)
Mary Sperry (1782-?)
Sarah Sperry (1777-?)
Easter Sperry (1759-?)
Jacob Sperry (1755-1833)
Alice Sperry (1753-?)
Jacob Sperry (1751-1820)
Ellen Sperry (1751-?)
Elizabeth Sperry (1749-1749)
Jacob Sperry (1749-1749)
Sarah Sperry (1747-?)
Mary Sperry (1746-?)
Thomas Sperry (1745-?)
Mary Sperry (1743-?)
Ann Sperry (1743-1816)
Mary Sperry (1740-?)
Elizabeth Sperry (1740-?)
Elizabeth Sperry (1738-?)
Thomas Sperry (1737-?)
Francis Sperry (1736-?)
Anne Sperry (1736-?)
Mary Sperry (1731-1747)
John Sperry (1729-?)
Elizabeth Sperry (1728-1728)
Thomas Sperry (1726-1792)
Jacob Sperry (1707-1782)
Anne Sperry (1705-?)
Anne Sperry (1705-?)
Frances Sperry (1703-?)
William Sperry (1702-?)
Frances Sperry (1702-?)
Mary Sperry (1700-?)
Mary Sperry (1700-?)
Willian Sperry (1699-?)
Thomas Sperry (1694-1774)
Mary Sperry (1692-?)
Mary Sperry (1690-?)
John Sperry (1683-?)
William Sperry (1677-?)
George Sperry (1676-?)
George Sperry (1670-?)
Mary Sperry (1669-?)
Jacob Sperry (1664-1746)
Anne Sperry (1644-?)
George Sperry (1642-1686)
Mary Sperry (1642-?)
Joseph Sperry (1640-?)
Alice Sperry (1639-1640)
Jane Sperry (1637-?)
Alice Sperry (1635-?)
Batholemew Sperry (1634-1682)
Joyce Sperry (1633-?)
Mary Sperry (1630-?)
Robert Sperry (1630-?)
Ann Sperry (1627-?)
Henry Sperry (1626-?)
John Sperry (1610-?)
Robert Sperry (1604-1663)
William Sperry (1602-?)
Custom Search