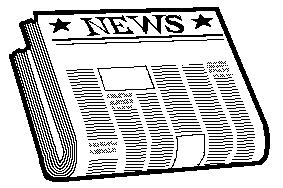 Pendock Prime, Arthur Prime and Thomas Hardy all Colliers were charged with being drunk and disorderly at Newbold Verdon.
PC Carpendale stated that the men were all fighting and using bad language, they were very drunk. He also stated that Arthur and Hardy who had pleaded not guilty were fighting. The two Primes had their coats off. Arthur and Hardy were bleeding.
PC Carpendale told them to go home but they didn't do so until Arthur was taken away.
An hour afterwards Pendock Prime was in the street again wanting to fight.
A witness stated that Hardy had been in the 'Engine' beer house and had left about 10 o'clock quite sober.
They were each fined 5s plus costs or seven days.
(Leicester Chronicle Sat 1st March 1879)
Pendock and Arthur Prime were my Great-Great-Great Uncles
An inquest was held at the Swan Inn. Newbold Verdon, on the body of Pendock Colerton Prime, aged three months, the son of Pendock Prime, of Newbold Verdon.—

The father stated that on Saturday morning he got up to go to work, and his wife got up with him.

Pendock Colerton was in bed and appeared to be all right, and smiled at him.

He had his breakfast and came out of the house to go to work, but when he had got a short distance down the street his wife shouted after him that the child was dying.

He quickly returned, and found the child dead. —
Mrs Prime corroborated, and add that after her husband had gone to work she went upstairs to go to bed again. On reaching tbe bedroom ahe saw that the child looked very ill, and she picked him up in her arms and found he was dying.

She ran after her husband, and when they returned the baby had died. He had not been ill before.

Mr. M. J. Doherty, surgeon, of Desford, said that he saw tbe dead body about 10 o'clock on Saturday morning, and death had then taken place.
He found bruises at the back of the child's head, and a bruise on the back. The bruises might have been caused by a fall, or by the mother laying on the child, and they were sufficient to cause death, In his opinion death had not occurred from a natural cause, but from pressure of blood upon the brain, caused either by a fall or by the mother overlying the child.—

Hannah Reynolds, grandmother of deceased, wae then called, and said that she had had charge of him on Thursday and Friday last, and he did not fall or sustain any injury during that time. —
Several questions were put to the witnesses by tbe jury, but they failed to explain how the bruises were caused.— The jury returned a verdict in accordance with the medical evidence, adding that they accepted the doctor's testimony, although there was no proof by what means the bruises were caused, and that they were of opinion that there was no sufficient evidence to sustain a charge of manslaughter against tbe parents of the child .
( Leicester Chronicle 14th Aug 1886)
Pendock Prime was my Great-Great-Great Uncle
Pendock Prime, collier of Newbold Verdon was fined 2s for not sending his child to school.
(Leicester Chronicle Sat 22nd June 1889)
Pendock was my Great-Great-Great Uncle
An Abraham Biddle was charged with assaulting Mary Ann Prime at Newbold Verdon on 21 February. He ws fined 5s plus costs or 14 days.
(Leicester Chronicle Sat 14 March 1891)
Mary Ann Prime was my Great-Great Grandmother
Thomas Prime,Collier from Newbold Verdon was summoned for assaulting William Kinton.
William Kinton stated that Thomas came to his house the worse for drink and asked where a man named Henning lived. William showed him the house but half an hour later Thomas returned and repeated the question. He nearly fell on the floor. William took hold of him to put him out, whereupon Thomas struck him a violent blow on the collor bone severely brusing it. William states he returned the blow in self defence.
Thomas Prime denied the assault and called Mrs Hennings who made an extraordinary statement.
She stated that William Kinton came to her house and asked if he had hurt Prime. He said he struck him under the ear and in doing so felt his own shoulder give way. He would have to prosecute Prime or he would not get his sick pay. If Prime would give him £5 he would let the matter drop.
Kinton said to the magistrate he would not receive his sick pay unless he obtained a conviction. He did not wish the man to be sent to prison, a nominal fine would suit him.
Prime was fined 10s or seven days.
(Leicester Chronicle 23rd Sept 1893)
Thomas Prime was my Great-Great-Great Uncle
Mary Ann Prime, married woman, Newbold Verdon was summoned for being drunk at Market Bosworth on 19th January- Defendent pleaded guilty and was fined 2s 6d plus costs or seven days.
(Leicester Chronicle Sat 29th 1898)
Mary Ann Prime was my Great-Great Grandmother
David Prime, a collier of Newbold Verdon pleaded guilty to a charge of being drunk and disorderly on December 16th.......Fined plus costs or seven days.
(Leicester Chronicle Sat 30 Dec 1899)
NOTES:
It seems that the Prime family were often drunk and up in front of the Magistrate. It is quite worrying that Pendock Prime was often drunk and that his son died of bruises. Pendock, his wife Mary and Mary's mother all stated that baby Pendock hadn't had a fall...In my opinion I can't see that if the mother had laid on the baby it would have died with bruises to the head and back....I think in that case the baby was more likely to have died from suffercation.
Also it does state in the newspaper that Pendock senior had gone up to his son and the baby smiled......was there enough time from when pendock left for work to when Mary ran out shouting after him saying the baby was dying for her to go back to bed and lay on the baby.....I would have thought to do that she would have had to be in a deep sleep.
Was the baby left in an adult bed while the parents went down for breakfast and had fallen out of bed?.....If so, wouldn't they have said that this is what happened......they said the baby had not had any falls......so that rules that out.
What happened to little baby Pendock Prime from the time the parents got up until the father went to work?......I guess we will never know!
Looking at old newspaper articles it seems Pendock and his brother Arthur also got into fights.

It also seems that my Great-Great Grandmother Mary Ann Prime was also a drinker....She was the wife of Pendock Prime's brother James.(my Great-Great-Grandfather)......Was James also a drinker?..........In 1901 he lived at Castle Inn Stanton. I assume this was a public house.